Hi everyone an welcome to this "Day 0" report on the SharePoint Conference 2011 (#spc11).
For the past few days I've been driving around California in a bright orange 2011 Camaro. We visited Santa Monica, Malibu, Beverly Hills, Rodeo Drive all on Friday, then San Diego, La Jolla, the beach at La Jolla, the USS Midway aircraft carrier, the border town before crossing into Tijuana, and Laguna Beach on Saturday. Driving around sightseeing was a lot of fun and this morning I woke up early to go for a final drive with the Camaro. If anyone wants to gift me one of these beautiful cars I'd take it in a heartbeat :). Here is a picture: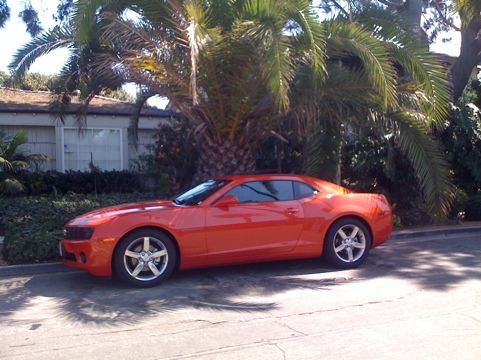 Right after this final joy ride, I went to the Anaheim Conference Center and registered to get my pass for the week.
I attended the FAST Search Hands On Labs pre-conference session and completed all the labs about 3 hrs before the end of the session. There was a lot of content to go through but it was nice and complete. It introduced a few concepts of FAST that I was not familiar with so overall it was a valuable session. I will post more on FAST Search later after the conference. Met some very nice people and I am looking forward to making more contacts tonight.
The Welcome Reception hosted by Microsoft will start in about an hour so there will be an update to this post tonight.
Thanks everyone for tuning in. Keep an eye out for further updates.
Update: The welcome reception just finished, There are a lot of exhibitors, and a lot of great giveaways. I won a few nice prizes – thanks Metalogix.